Visit Castle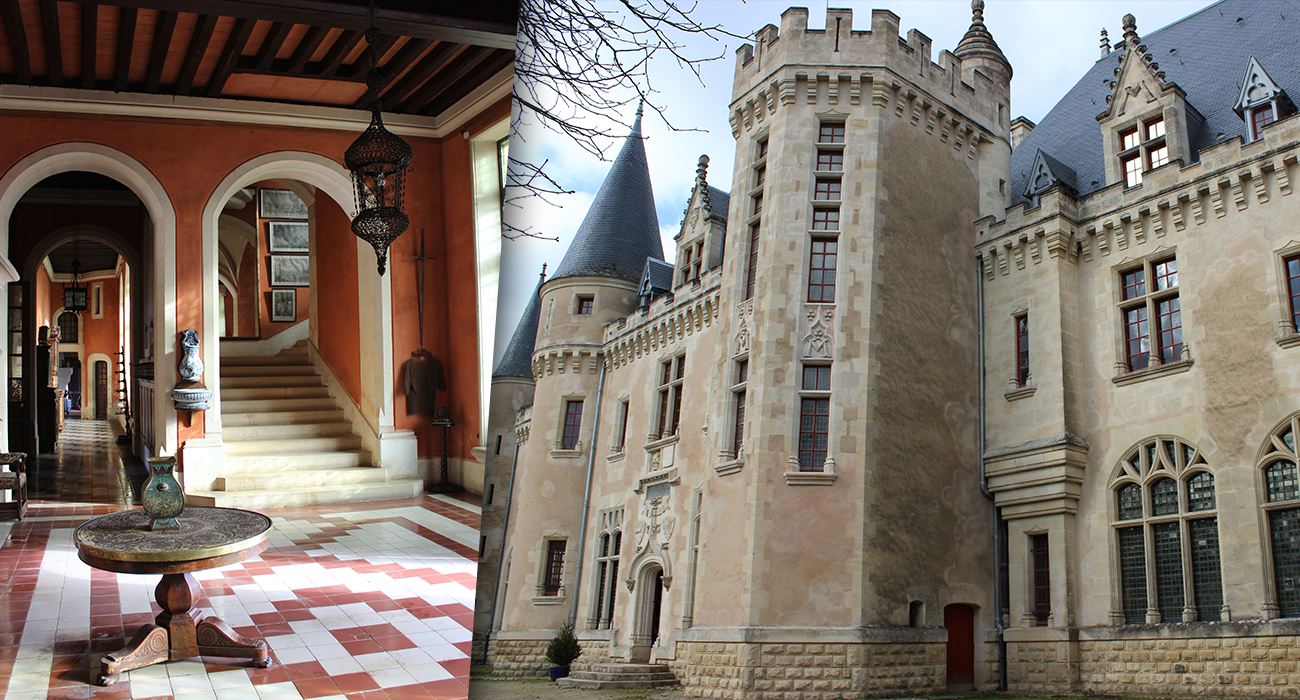 A leap in time and here we are at a beautiful castle of the nineteenth century inspiration Violet Leduc with beautiful slate, a mix of medieval styles, Renaissance and Gothic mastered with care.
C 'is Pierre Magne, lawyer and Minister of Finance under Napoleon 3, who transformed the fortified house of Montaigne in a magnificent castle of the nineteenth.
In 1885, the building was destroyed by fire, the daughter of Pierre Magne, Marie Thirion Mautauban, rebuilt it a year later. The current castle therefore dates from 1886.
Today Mähler-Besse Family (6 th and 7th generations after Pierre Magne) occupies the premises and will be delighted to help you discover lord of life during a visit parts (furnished period) that makes up the ground floor. (Entrance Hall, Dining room, Large living room, small lounge and library).
VisitGuided takes 30 minutes for groups of minimum 20 persons (by reservation).