The Historical Tower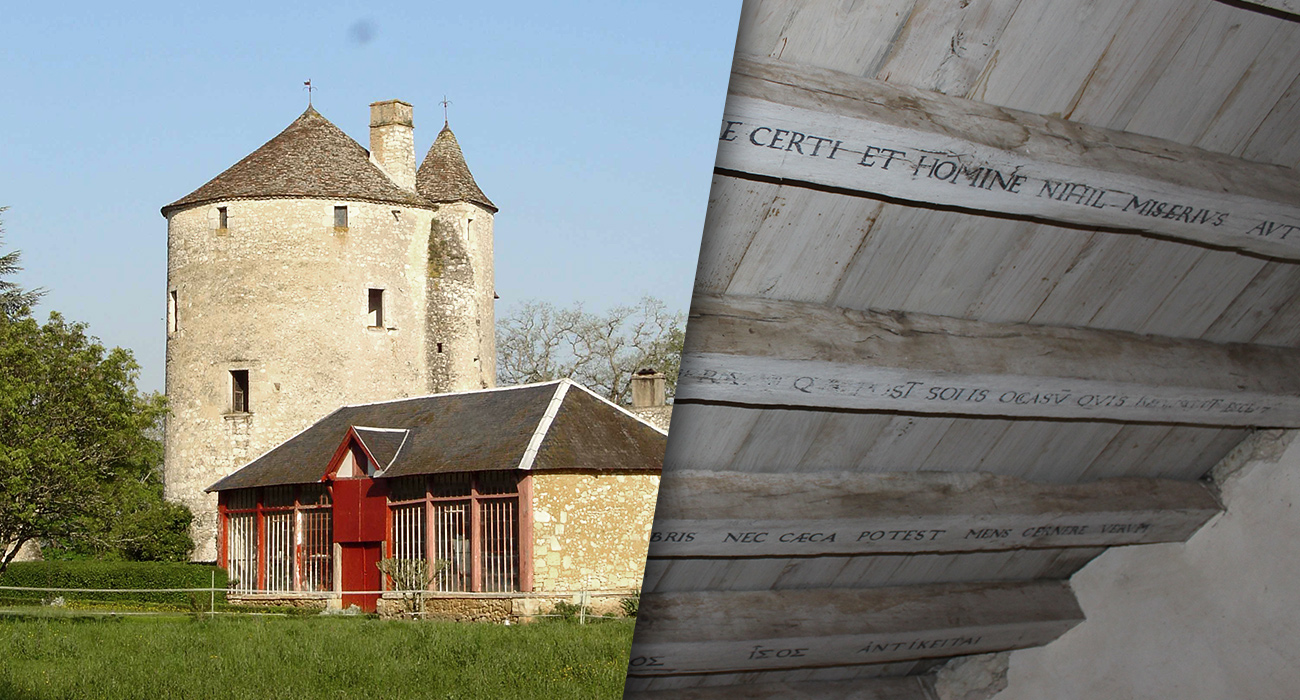 During a tour of 45 minutes you enter the sanctuary of the famous philosopher and writer Michel de Montaigne.
The Tower of Montaigne is a historical monument of the XIVth century.
It is a place of pilgrimage, for it is here, near Bergerac and St Emilion Saint-Michel-de-Montaigne Montaigne happening 'out theMost of the days of his life, and most hours of the day "to meditate, think and write his Essays.
During the visit, we remember the life of this great man, his work and his philosophy over the different parts of his Tour:
La Chapelle, its starry vault and its singular conduit that surprise you with its acoustic inventiveness.
The House thick wall, hidden corners and treasure chests.
The decorated wardrobe of old paintings of eras.
The library, sacred place, where you will discover the famous Greek and Latin sentences and maxims on the beams. This part is also where Montaigne wrote "Essays".
The workroom: A place full of mysteries ...
The tour lasts 45 minutes.