Our red wines "Tradition" & "Essays"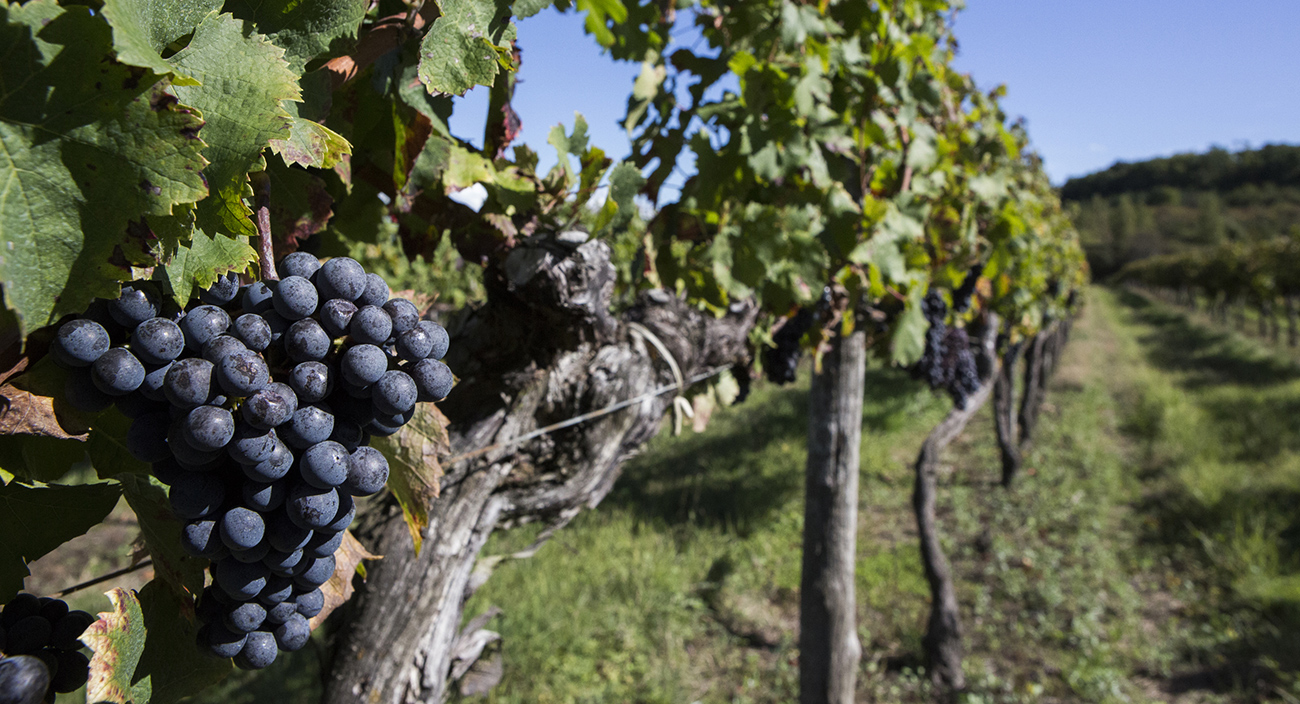 Our stemmed grapes are vinified in vats. To extract the flavor, color and tannins that will ensure style and aging potential of our wines, regular pumping are made for 8 to 10 days.
Depending on the vintage, vatting (alcoholic fermentation and maceration) lasts 2-3 weeks. For each tank, we realize a slight bleeding which allows the development of our Rosé.
Then we soutirons the drop of wine and constitute batches for each variety (Merlot, Cabernet Franc and Cabernet Sauvignon), also taking into account their origin (Plateau hillside or bottom) and the age of the vines. The press wines are assembled and stored in another separate bowl: they will bring the latest "grain of salt" that will give relief to our assemblies.
Breeding starts in vats, where each batch realizes its malolactic fermentation before spring.
A late spring following the harvest, and after many tastings, we proceed to the assembly of our two wines:
Tradition "structure and freshness of the terroir of Montaigne"
The lots are assembled and constitute our Cuvée Tradition. It is still a good year in high tank. The assembly of this wine is a reflection ofe grape varieties in red grapes of our area: 45% Merlot, 35% Cabernet Franc and 25% Cabernet Sauvignon.
The Cuvée Tradition can be enjoyed young thanks to a good decanting or ideally after 8 to 10 years. In the most favorable vintages, his custody can reach 20 years.
Pour view of each vintage tasting notes and ideas of agreements puts our wine-cuvée Tradition, click here.
Les Essais : "The strength of our region with an additional finesse and complexity"
Some of our best lots are selected for our great vintage Essays. After assembly, this selection has a further raising 10 to 12 months in recent barrels of 300 liters, which refine the structure of the wine and provides greater aromatic complexity. To preserve the style of this wine, we strive to maintain an annual assembly of approximately 60% Merlot and 40% Cabernet Franc / Cabernet Sauvignon.
The cuvéeTesting is delicious young but it will gain in complexity and sweetness with 8-10 years of conservation in a good cellar.
To see the tasting notes of each vintage and chord ideas wine puts our wine The tests, click here.